Reduce your APR, even if you have credit challenges.
Payment Swap offer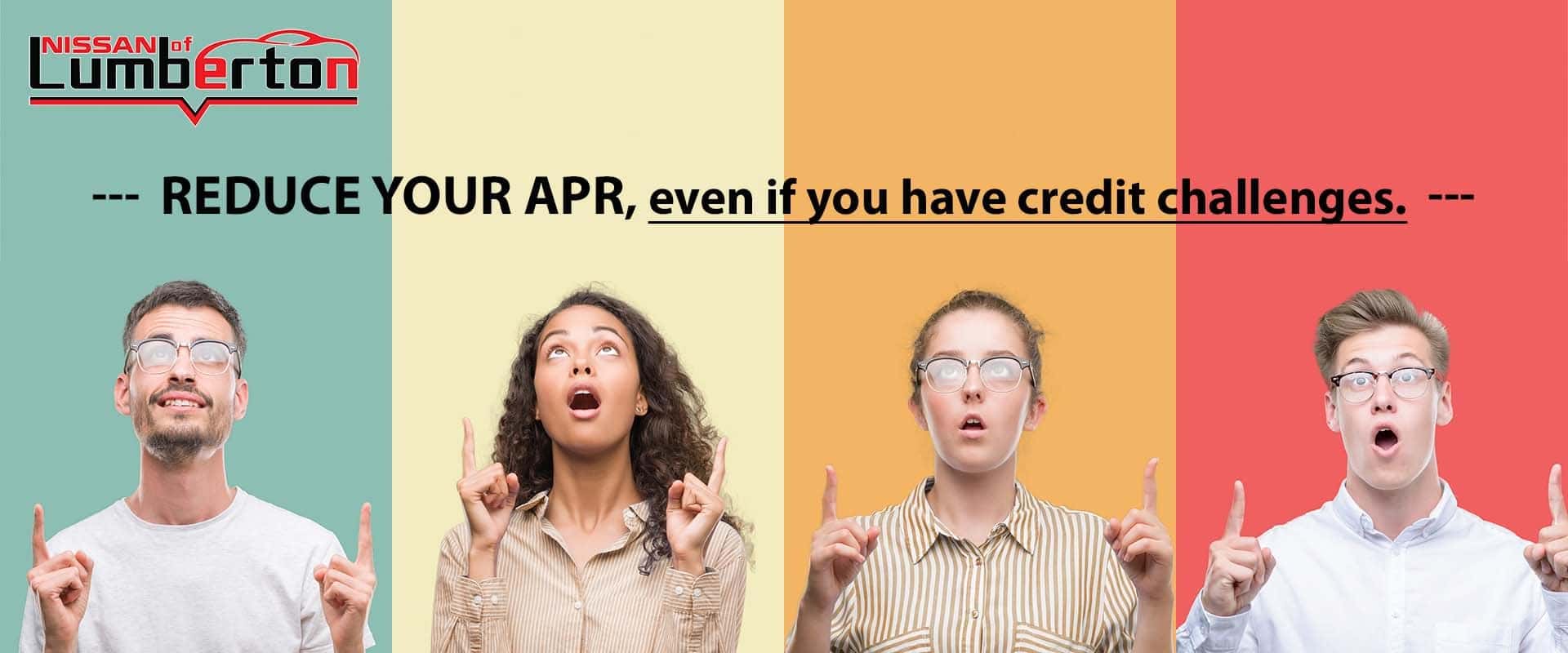 Nissan of Lumberton  is very excited to be able to offer help to a select group of  local vehicle owners who may be in the process of rebuilding their credit, or have suffered a recent score setback and need to get into a newer vehicle.
As you may know interest rates are now at an all-time low and we have great relationships with the banks we work with and are very excited to partner with them on this exclusive offer.
Nissan of Lumberton has a long time history of being able to get drivers into new vehicles when other dealerships just couldn't make it happen.
It's time to get you in a newer or BRAND NEW vehicle while getting rid of high interest rates and continuing to improve your credit.  You may also choose to take advantage of our current EXCLUSIVE offers:
– NO payment until 2021
– 0%apr for up to 84 months
– OIL CHANGES FOR LIFE!
– 20 Year / 200,000 Mile Warranty