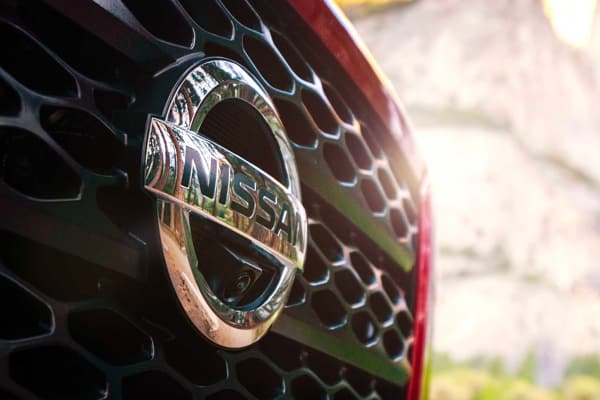 Get Approved
We'll work with you to get the car of your dreams, apply for financing now!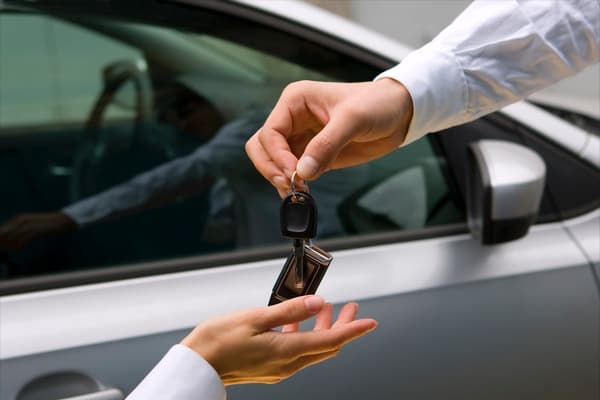 Sell Your Car
Looking to trade-in or simply sell your vehicle? Use our quick online appraisal tool to get an estimate.
Nissan


Certified Pre-Owned

Only Nissans that meet our high standards qualify for Certified Pre-Owned status. Benefits include a comprehensive inspection, clear title, warranty, roadside assistance and more.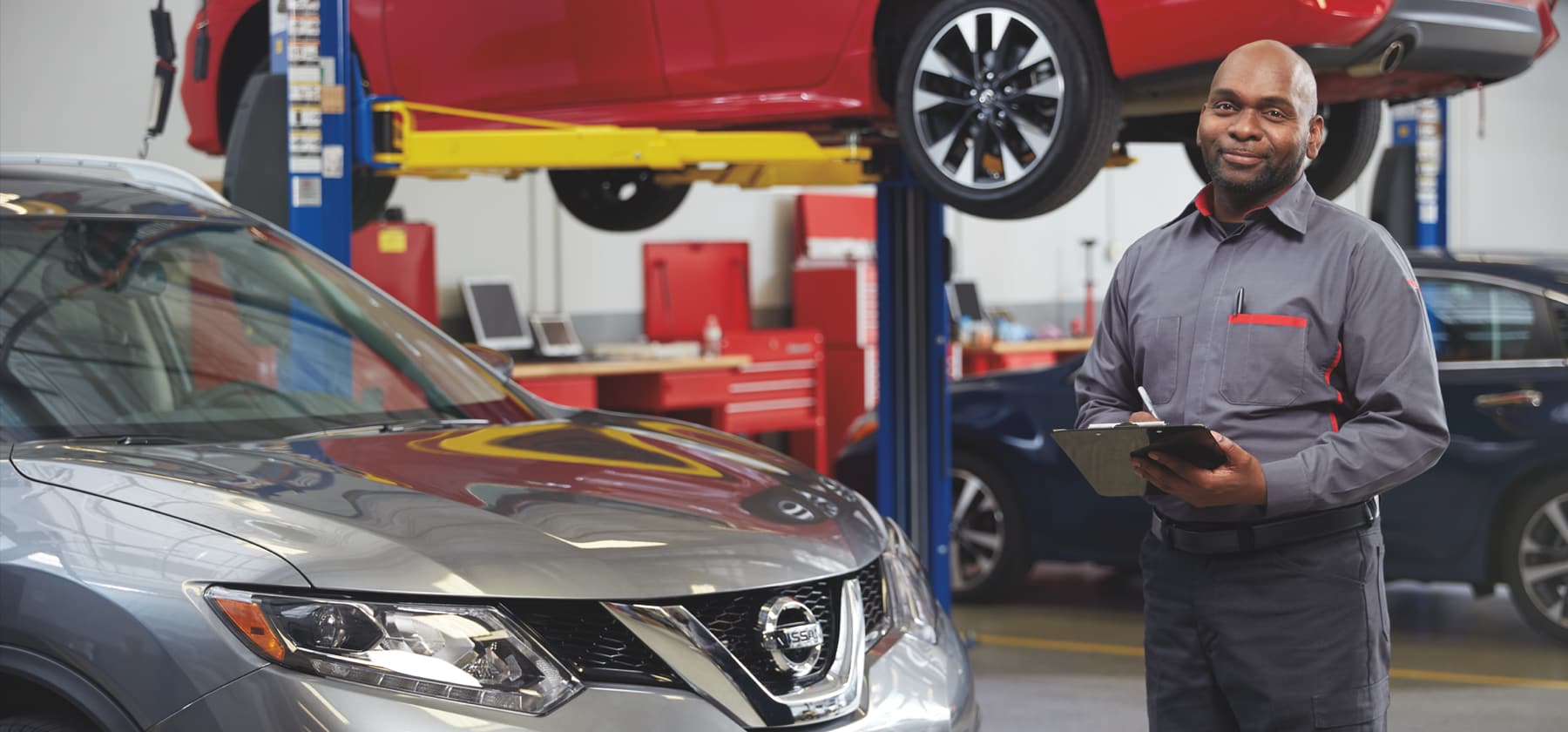 Nissan of Lumberton


Services All Makes

Whether you have a vehicle that needs to be fixed or simply need to bring one in for routine maintenance, Nissan of Lumberton's trained certified technicians are ready to help.
Our Recent

Reviews

Our family purchased a car today with the help of hector Ortiz. He was very helpful and super friendly! I definitely recommend for anyone who is looking to purchase a vehicle :)

My wife and I broke down in Lumberton on the way home from a wedding. We were not in a Nissan, but happened to be driving by this dealership so pulled in and left the car in the parking lot overnight. The people at Nissan Lumberton could not have been more incredible. They fixed our car for a reasonable price, and then when we arrived realized there was something else that needed to be fixed before it could be driven. Since this meant we have to drive back to Wilmington, and then back to Lumberton again the next day, they covered our dinner to make up for this! Everyone we spoke to was so incredible and helpful. It is always great when a bad situation can turn into a good one, and Nissan of Lumberton did that!

I am very pleased not once but twice this dealership took care of me. First I bought a 2019 Frontier then I bought a 2021 Frontier. Chuck sales & Tony finance were awesome took care of me no high pressure or stress. They looked out for me with the warranty & gap coverage super important to me. Both I got the vehicle I wanted. Thank you Nissan your team is by far the best out of all dealership from here to Fayetteville you rank #1 in my book

My service handler was very courteous. My vehicle was done in adequate timing. The waiting area was very comfortable and the bathroom was clean (very important).

My car came back for a second time. My service advisor made sure I was comfortable while I waited for my car to be fixed. He was very polite and curious.

Nicholas was kind, and very professional. He answered all my questions and made me feel confident in leaving my car. Overall service was fantastic! I left with a smile on my face. I will definitely be back for any future services.

The service dept rocks! Very patient and understanding. They break everything down to you and show compassion I love them. If the price is too much they give you different options to try and ease the financial burden. They will not do anything to your car without your permission those guys are really awesome. I can't remember everyone's name but I will make sure their manager knows how great they are

Great Service & Customer service all the time I would refer this dealership to anyone looking to buy a new car and get a good deal

I wouldn't go anywhere else for service on my vehicle! They make you feel welcome and comfortable. Its relaxing just waiting in their waiting area. They will also occasionally check on you and see if you need anything. Best dealership.

I bought my Nissan Rogue from Lumberton 7 years ago and they have always stood behind their service work ect . Great place to buy from and also very nice people that work there . They are very attentive to make sure you are taken care of . Thanks Nissan!!!

Service department is kind and attentive. They keep you updated while waiting on your car they answer questions quickly. They offer different payment plans they are just amazing

Professional, friendly, and courteous; worth the visit. Sales department is good and service department does their job well. You're not there all day, thanks.

Driving from Florida to New Jersey with my son's Lincoln MKZ and had an electrical problem. Brought it to crossroads Ford and I couldn't figure it out. Told me I needed an entire new electrical system would cost me over $1,000. Someone there told me that the general manager of Nissan of Lumberton used to be the service manager at Ford and to bring it to him He would know what to do so I did and it turned down it needed a new battery and some form of power straps I believe instead of $1,000 the total bill was $209 and they had it done within an hour thank you Lumberton Nissan

Always treated with respect. Very friendly.Always helpful.Knowledgable and willing to work with the customer. We're most helpful making arrangement with extended warranty company.

I had excellent service from me getting out of my vehicle until I got back in my vehicle. the oxendine lady that greeted me from the bringing and got my information was very educated and very professional while conducting her job. she made rounds checking on people in the waiting area and had conversations with everyone making sure they was comfortable or if they needed anything at all.. the service was on point and very knowledgeable of his job..

Great service! I appreciate the work done on the car. I appreciate changing of the oil. Yes, I would be glad to recommend others for this service.

Good deal and good service, friendly staff. Mr. Frankie Greene is a great sales person. He cares about his customers and it shows! He is also very knowledgeable about his products.

Sales Rep Danny was amazing and so patient. He attended to all my car buying needs Business office manager Mr Paul was awesome I really enjoyed my car shopping experience

I had a slow leak in my tire. Service Technician Dameon had the car checked right away and diagnosed the problem and got it corrected.

Service was amazing, employees were very nice. Libra Mcrae made us feel comfortable and with picking the perfect car. I would recommend Nissan of Lumberton to anyone!

Superior Service from your Service Department #1 in my book. They really go out there way to take care of the customers. The Greatest of all time.

Johnny was very fair and honest, didn't try to upsell me. Very happy with the service, will come back again when I need anything else.

My experience was overall the best an they had the best quality an just a great team of people lisa blue was a great salesman's

Friendly and professional staff as well as services. They're prompt and provide my services in a timely manner. They're knowledgeable as far as offering what kind of recommend services are needed. Looking forward to future service 😊

Great customer service. They made sure we got everything we wanted and more. Couldnt ask for a better dealership or customer service. Very pleased with everyone.
Welcome to


Nissan of Lumberton
If you are searching for trustworthy and haggle-free car dealerships in Lumberton, NC, Nissan of Lumberton should be at the top of the list! We're proud to serve the Lumberton and Florence SC areas as your trusted Nissan Dealership near Fayetteville, NC. We offer an exciting lineup of Nissan vehicles, like the popular Rogue, Altima, Sentra, LEAF, Pathfinder, and more!
In addition to our new vehicle inventory, we also offer a comprehensive inventory of quality pre-owned vehicles, certified pre-owned cars, and vehicles priced under $20k. Stop by and see firsthand why drivers can't stop raving about the technology, performance, and safety features that come standard in each Nissan vehicle. When you're interested in car dealerships in Lumberton, NC for a new or used vehicle, peruse our inventory, explore our new, and used vehicle specials, get pre-approved online, and let one of our friendly team members get you behind the wheel of your dream vehicle today!
Nissan of Lumberton | Nissan Car Dealership near Fayetteville NC
Why Choose Our Nissan Dealership
Are you excited about picking out your next Nissan near Fayetteville, Fort Bragg, Hope Mills or Florence soon? At Nissan of Lumberton, we are proud to stand by you throughout your search for an amazing car, SUV or truck. More than that, we will continue to offer our full support for as long as you own your vehicle. We always have a large variety of new models in stock for our many happy customers to choose from. We also assist with financing, automotive services and more. We are excited about showing you the difference we can make to your auto experience, and we invite you to connect with a member of our team soon.
While there are other dealerships near Fayetteville, Fort Bragg, Hope Mills and Florence that you could shop for your next vehicle at, we are the dealership that you can trust to deliver great pricing on quality vehicles. Each Nissan on the road today and available at our car dealership in Lumberton has been manufactured using high-grade processes and materials. Our vehicles are engineered to take you the distance in style. With so many of our current models and trims in stock today, you can conveniently get better acquainted with the lineup when you arrive at our showroom. The sales reps at our Nissan dealership are available to show off the capabilities and features of any models that catch your attention.